[et_pb_section fb_built="1″ admin_label="Email Optin Section" _builder_version="3.19.3″ background_color="#ffffff" custom_padding="0|0px|0|0px|false|false"][et_pb_row custom_padding="15.0781px|0px|15.0781px|1px|false|false" _builder_version="3.19.3″][et_pb_column type="4_4″ _builder_version="3.19.3″ parallax="off" parallax_method="on"][et_pb_text _builder_version="3.19.3″ text_font="||||||||" header_font="||||||||" header_2_font="||||||||"]
Some things in life get tougher when we're over 40. We have to work harder for some things, whether it be competing in the sporting arena or just keeping our weight down and bodies healthy. However, this can be complimented by experience and there are still a number of ways (some simple, some requiring hard work) that we can incorporate into our lives to allow us to maintain our previous performance levels and even improve upon the
Eat More Plants
This is neither recommending a vegetarian lifestyle, nor criticising those who love meat and dairy. However, taking on more plant protein can be just as effective as via other avenues and with some added bonuses that grow in relevance as the years tick by. Fibre packed foods helps fight a number of illnesses including some cancers and cardiovascular disease as well as lowering your calorie intake.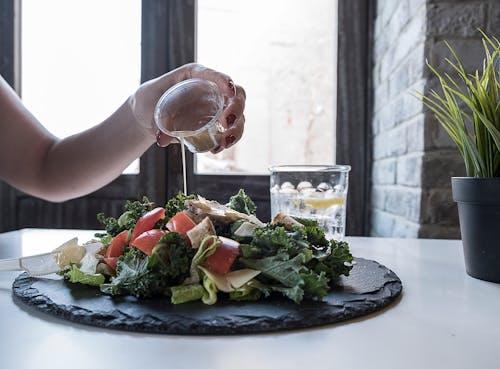 [/et_pb_text][et_pb_text _builder_version="3.19.3″ text_font="||||||||"]Eat More Protein and Less Carbs
This is not just numerical but being aware when you consume specific foods. Carbs should be largely limited to pre and post work out and limited when you are inactive. Increase your protein intake and you will naturally shed more weight as your metabolism works faster. For those of you looking to painting muscle mass we recommend 1.5 grams of protein per KG of body weight and as much as 2 grams for those looking to seriously gain muscle. People with higher proportions of muscle even burn of more calories when resting!
Increase Strength Training
This might seem counterintuitive as it may feel harder, but without doubt it is more important. This also makes the previous habit even more important. Weight training is important for bone density and your joints too which come under much more pressure over the age of 40. This is even more important for those who don't have a history of weight training.
Exercise Less Specifically
When training, especially if for a specific sport, we often focus on certain movements and exercises far more than others. As you get older it is more important to diversify and have a more well rounded routine. Cyclists and runners increase your weight training. Body builders increase your cardio. This is so that your overall health is not adversely affected and you can remain able to participate in a wider variety of activities.
Reduce Stress
Maybe the one we can go about with the most enthusiasm. When we are stressed we are less likely to participate in any of the above, less likely to sleep and more likely to maintain body fat. If you can limit the activities you deem to be a chore, even if it means outsourcing. Focus on what is important, happiness and health.
With age comes difficulty, bust as with many difficulties in life this is not a cue to slow down, but to speed up! Make those small changes and enjoy the results.
[/et_pb_text][et_pb_text _builder_version="3.19.3″]
[/et_pb_text][et_pb_social_media_follow _builder_version="3.19.3″][et_pb_social_media_follow_network social_network="facebook" url="http://www.facebook.com/swishsports" _builder_version="3.19.3″ background_color="#f47321″ follow_button="off" url_new_window="on"]facebook[/et_pb_social_media_follow_network][et_pb_social_media_follow_network social_network="instagram" url="http://www.instagram.com/swishsportsuk" _builder_version="3.19.3″ background_color="#f47321″ follow_button="off" url_new_window="on"]instagram[/et_pb_social_media_follow_network][/et_pb_social_media_follow][/et_pb_column][/et_pb_row][/et_pb_section]