[et_pb_section fb_built="1″ admin_label="Email Optin Section" _builder_version="3.19.3″ background_color="#ffffff" custom_padding="0|0px|0|0px|false|false"][et_pb_row _builder_version="3.19.3″][et_pb_column type="4_4″ _builder_version="3.19.3″ parallax="off" parallax_method="on"][et_pb_text _builder_version="3.19.3″ text_font="||||||||" header_font="||||||||" header_2_font="||||||||"]
It is easy to assume that we all have likes and dislikes, including but not limited to sport, food, school subjects, bars, countries, appearances, personalities etc. and this is true. However, can we be encouraged to like things that are good for us, or at least to devote some time to such activities? You would rarely hear a parent say, "Oh well my child enjoys sports, not study, so I don't encourage them to pay attention to their studies." Why then is it that physical education is often ignored or seen as less important than other forms of education given the obvious benefits of frequent physical activity? Let's explore!
Why some children aren't playing sport?
One of the most obvious arguments would be that of necessity. Children have to go to school and PE class accounts for a tiny proportion of their learning, and no school sporting achievements count towards any exam results, which are ultimately what our children are judged on. Pressure from teachers, parents and school boards focuses primarily on academic success, to the extent that even the PE teachers will focus more on the talented students, and pay little attention to the plight of those who are less 'capable' or engaged in the lesson. Furthermore, while homework is assigned for every other class and punishment dealt out when it isn't completed, our schools seem to avoid homework in the case of PE, probably because it has no impact on future exam results. All of this despite the obvious and know health benefits.
Despite the point above, this does not excuse parents. After all, we have all evolved to follow and imitate our parents. It stands to reason that sporty parents will cultivate an atmosphere in which their children play sports and get active, while those who stay at home and have little interest in sport don't. According to Meltzoff (1999), 'Although simple imitative behavior is evident in the postnatal period, by around 14 months infants remember and repeat actions they observe in adults, other children, and on television.' The problem begins at home! Even in the case of parents who push their children to study, if they don't encourage physical activity too, it is likely that they will feel out of place and scared to participate when PE class comes along. Like anything, some people are more naturally equipped for certain things, whether it be strategic intelligence, a good memory, art or of course sports. However, this does not mean that others can't compete. Some just have to work a little harder to reach that level of performance.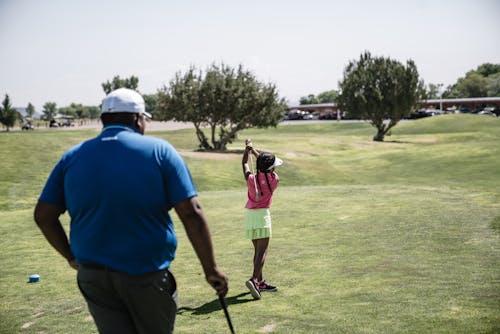 [/et_pb_text][et_pb_text _builder_version="3.19.3″]
 So why should we encourage everyone to do sports?
The positive effects of sports and physical exercise seem obvious, yet many do not engage in such activities regularly. Perhaps this is because they see them as unnecessary, or only necessary if you play sports competitively. However, there are many other reasons why children should be exercising, and these extend beyond the sporting arena.
Develops social skills
Especially when playing with a team, sport encourages you to meet people. Not only this but communicate as it is a fundamental part of team sports. Even in single player sports, the competitor can 'forget themselves' for the duration of the game, and maybe find a part of themselves they never knew existed. A coach can also provide them with a mentor and another point of regular contact.
Self esteem
Just as nobody wants to get bad exam results, nobody wants to be the first to fail at the bleep test, but this is not the only way sport can combat low self esteem. Sport teaches children to reach goals and have targets. Not only does this make them feel good about themselves when they accomplish their goals or that victory, it teaches them what it takes to achieve targets they set out later in life. Endorphins released during exercise can also fight depression and release stress!
Physical health
This one seems obvious and it is 🙂
Team work and leadership skills
Being part of a team can help children work towards a common goal and promote problem solving skills. These advantages are transferrable to both school and the work place in later life. 'Sports leadership is often used as a powerful analogy for analyzing and interpreting business leaders'' behaviors, such as team work, motivation and people management' (Ruto, G.D, 2004).
Academic success
Perhaps counterintuitive but also important to be aware of, particularly for those who see academic success as more important and separate from sporting achievement. Many studies support this including a study by Lee S. Sitkowski (2008) who concluded that 'Through an analysis of 249 high school sophomore and junior boys and girls, it was found that athletic participation had a positive impact on academic performance.'
[/et_pb_text][et_pb_text _builder_version="3.19.3″]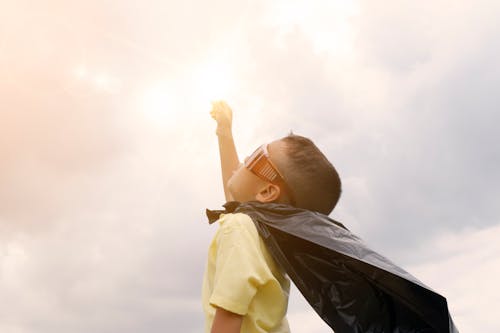 How can we encourage children to join in?
Even when we are grown up we can feel held back from trying things that we are not used to or don't feel comfortable with, so it stands to reason that children may feel the same. If we leap into the sporting environment at an age where many of the other children have already been playing sports, it can be difficult and scary. Therefore, we need to play with them and get them involved from an early age.
For some this opportunity may have passed but it's never too late. The internet is full of success stories and examples of people changing and improving themselves, and now more than ever, being a girl is no excuse not to join in! You can start by leading by example. You are still a hero in their eyes and they will continue to copy you, whether they know it or not. They are more likely to run or play if you participate too. You can even just support them by helping them become part of a team and by attending training and matches.
If your child is particularly afraid of more aerobic sports, there are many other sports they can try. Consider snooker, table tennis, golf or other similar activities. This can help them to find their competitive edge and become more confident before taking on more athletic sports at a later date. Remember, exercise begins at home.
Above all, sport should be fun. If it's not then confidence is often the cause. Encourage your children, tell them they can be the best, tell them they can do anything they put their minds to. Trust in them and help them and they might not only surprise themselves but you too.
Good luck sports fans! (and everyone else)
Start your own race 🙂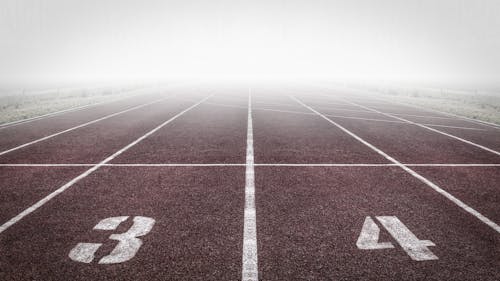 [/et_pb_text][et_pb_text _builder_version="3.19.3″]
[/et_pb_text][et_pb_social_media_follow _builder_version="3.19.3″][et_pb_social_media_follow_network social_network="facebook" url="http://www.facebook.com/swishsports" _builder_version="3.19.3″ background_color="#f47321″ follow_button="off" url_new_window="on"]facebook[/et_pb_social_media_follow_network][et_pb_social_media_follow_network social_network="instagram" url="http://www.instagram.com/swishsportsuk" _builder_version="3.19.3″ background_color="#f47321″ follow_button="off" url_new_window="on"]instagram[/et_pb_social_media_follow_network][/et_pb_social_media_follow][et_pb_text _builder_version="3.19.3″][/et_pb_text][/et_pb_column][/et_pb_row][/et_pb_section]